10 Feb 2023
How to create new levels
Having a membership level is one of the keys to success for your business. Not only it helps to distinguish loyal customers from casual customers, but also it shows their preferences for products and services. Knowing your loyal customers' preferences help to treat them exclusively. You can send them discount coupons or special promotions!
---
How to add a new level
Go to https://merchant.loga.app > Select Card Settings
Go to "Card Settings", select the Details tab, and scroll down to the bottom of the page. You will see the card image section; you will need to set the card image and the default level name and expiring date before moving to the next step. (If the default level has no expiring date, Select No expired date)
Scroll down to "Levels section" .
Click "Add New Level" .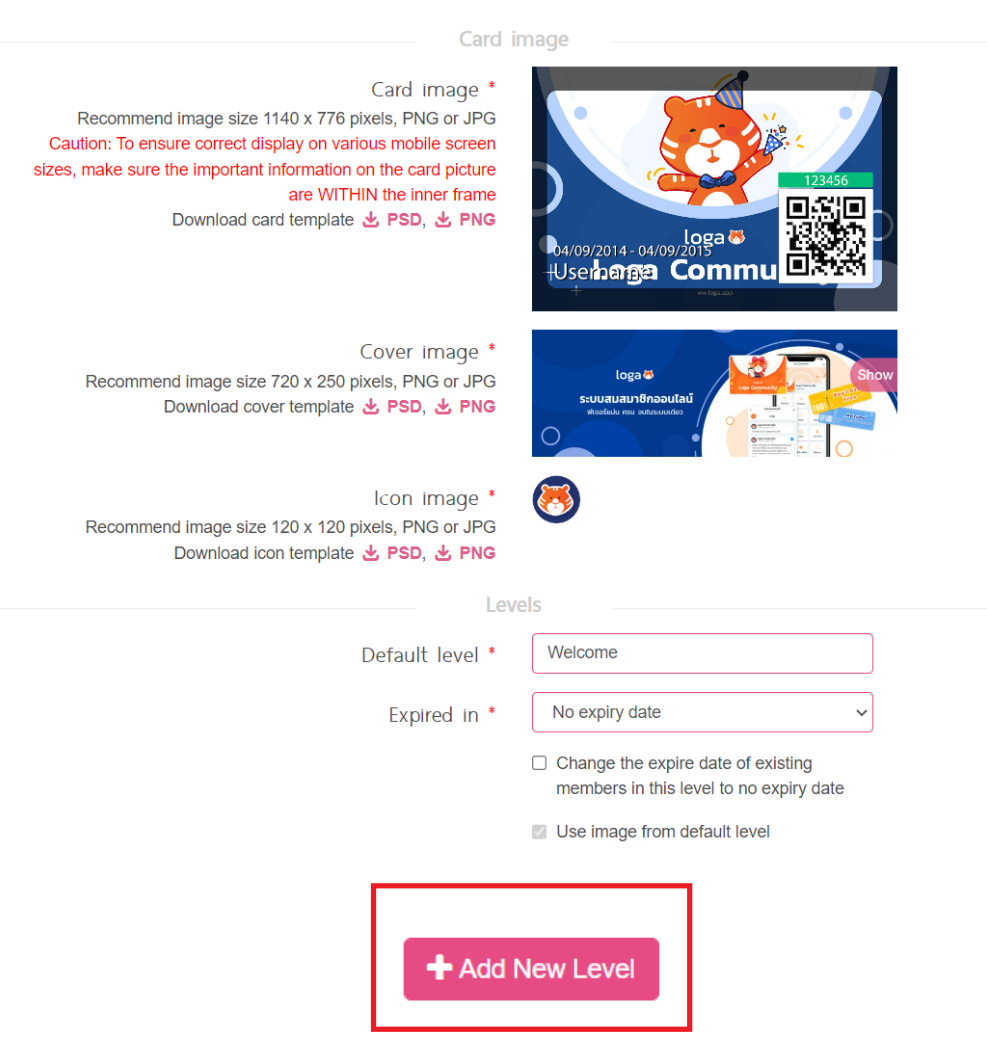 4. When clicking "Add New Level" the New Level tab will appear. You can assign a level name and set up an expiring date. You can also change the card image and cover to make your customers feel more special.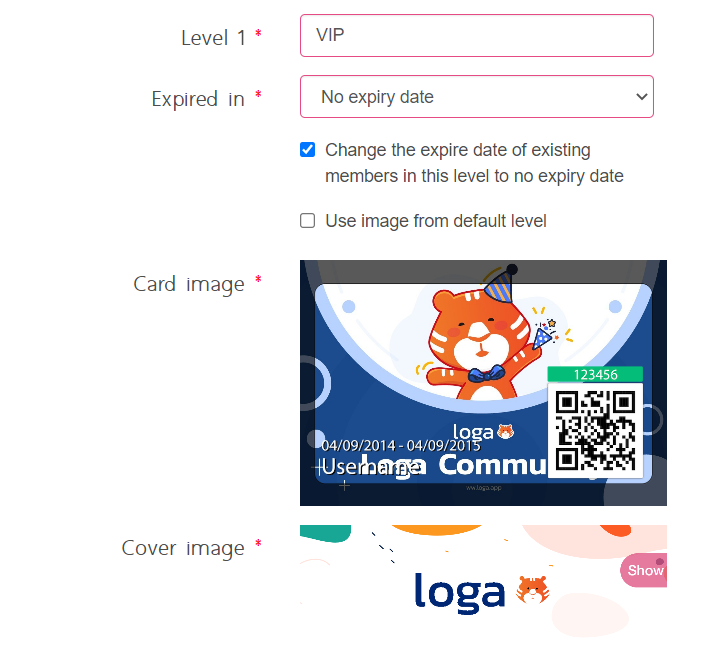 5. Click "Update Card" button to confirm the setting.
The members will not be automatically assigned to any new levels yet! It will need to set up the member level by;
Let your customers scan a member ticket to change their level.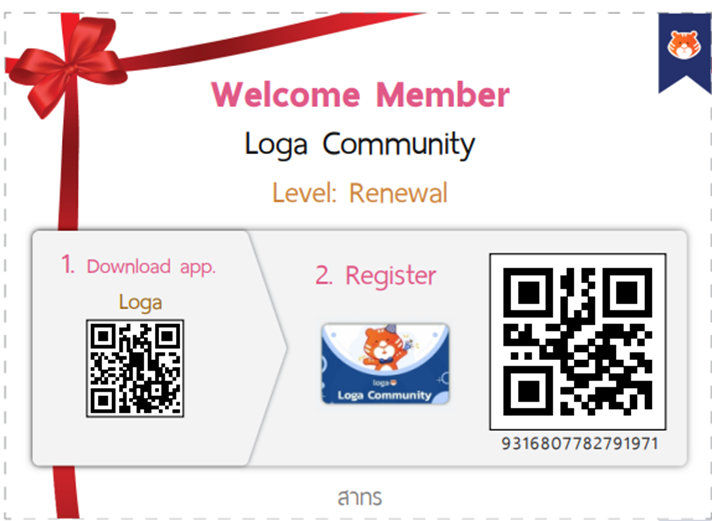 Edit member's level in our merchant website. By go to "Members" tab then select a specific member and go to "Profile" tab then change level into your desirable level.