24 Feb 2023
How to create rewards
Customers are the biggest and most precious asset of an organization. Therefore customer retention and loyalty are very important. This goes on to prove the effectiveness why use reward marketing and how it can help you in edging out the competition.
Points help stimulate customers to come back to your shop again. "Reward" is an essential helper for customers to see what they will get from becoming a member. Loga allows you to create a bundle of rewards, that you can set which rewards will be visible to customers. Also, customers can redeem their rewards on their phone with only one click. Creating rewards in Loga is easy!
Just follows these steps:
How to create the reward
Go to https://merchant.loga.app website and log in to your account
1. Go to "Rewards" tab then click "+ New Reward" button.

2. Define Point Reward details :
① Reward Name
② Required points
③ Description
④ Start and Expired date (If not specified, the reward will never expire.)
⑤ Level (Level that can redeem this reward)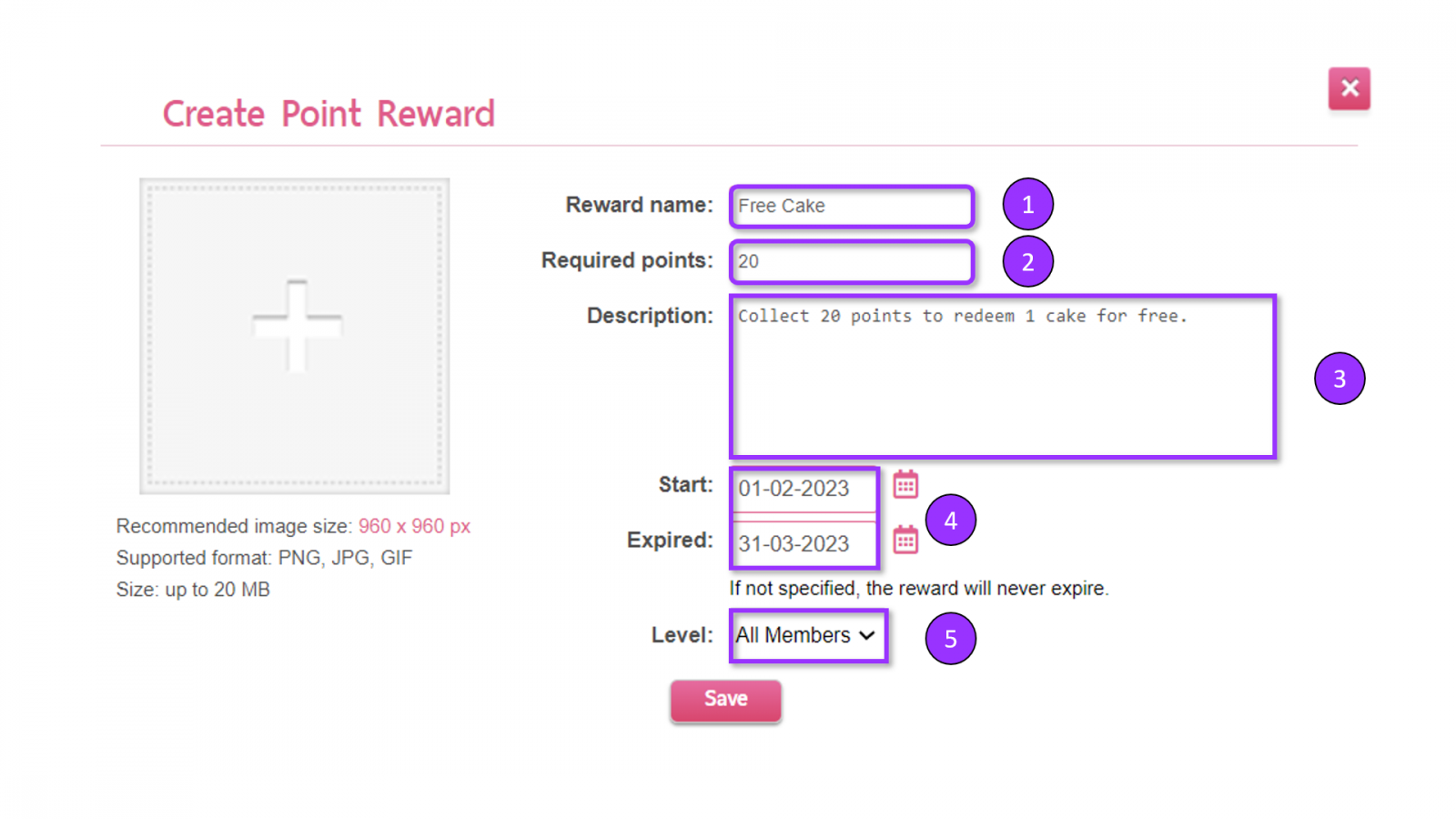 3. Insert a picture. When finished , click "Save" to create reward.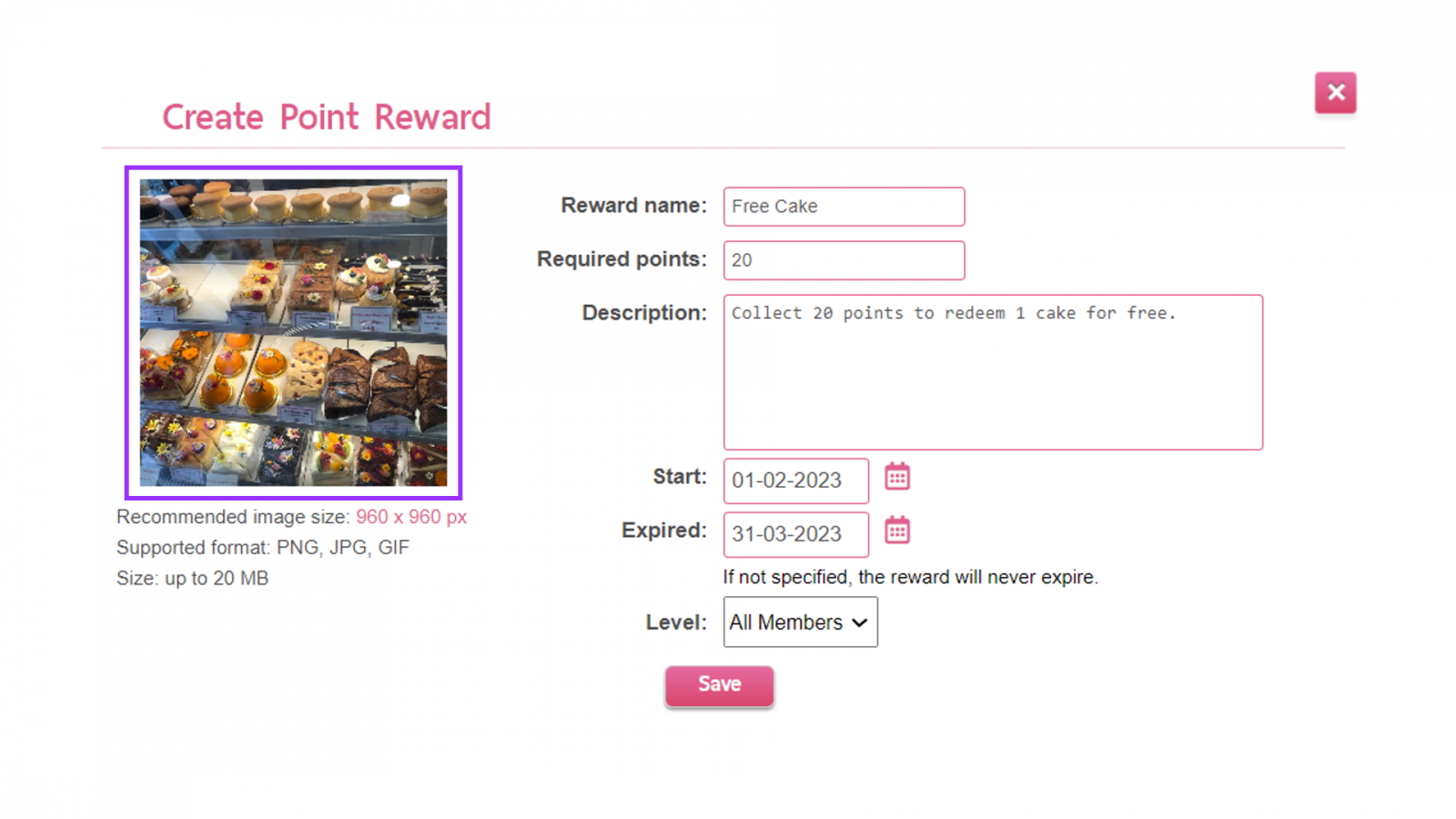 Reward has been created
Member can view available reward lists via the application under a reward tab.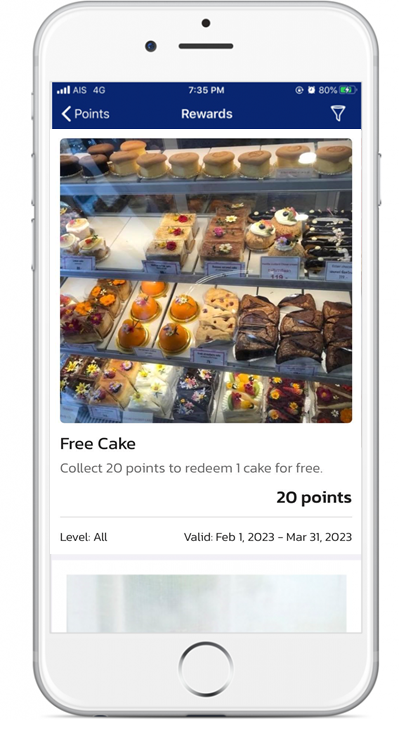 You can see rewards feedback under "Rewards" tab on merchant website !