25 Nov 2022
HOW TO PAY LINE Integration FEE
Online payment methods
Loga offers two online payment methods including Thai QR payment and credit cards.

Go to https://merchant.loga.app and use your username and password to log in your Loga account that you would like to make a payment.
1. Select "Manage" tap and click "enable"

2. Select payment option that you want to pay for the service and select between pay by one-time or pay by installments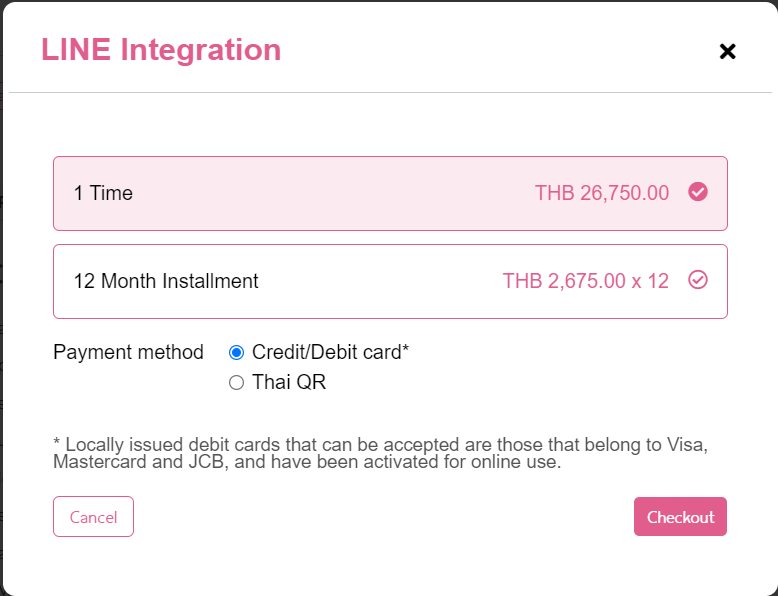 3. Select your preferable payment methods; Credit card or Thai QR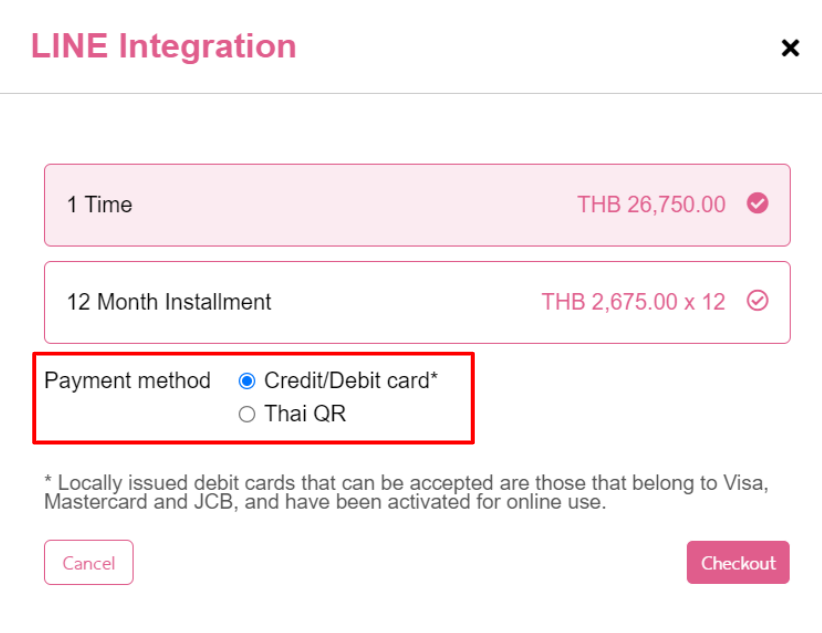 4. Click "Checkout"
Note : If you want to pay for the service via credit card. You can choose the payment method as "Credit Card". The next step is the same process as paying by Thai QR, Instead of scanning the QR code, you need to specifying your credit card information.
5. Click "Place order"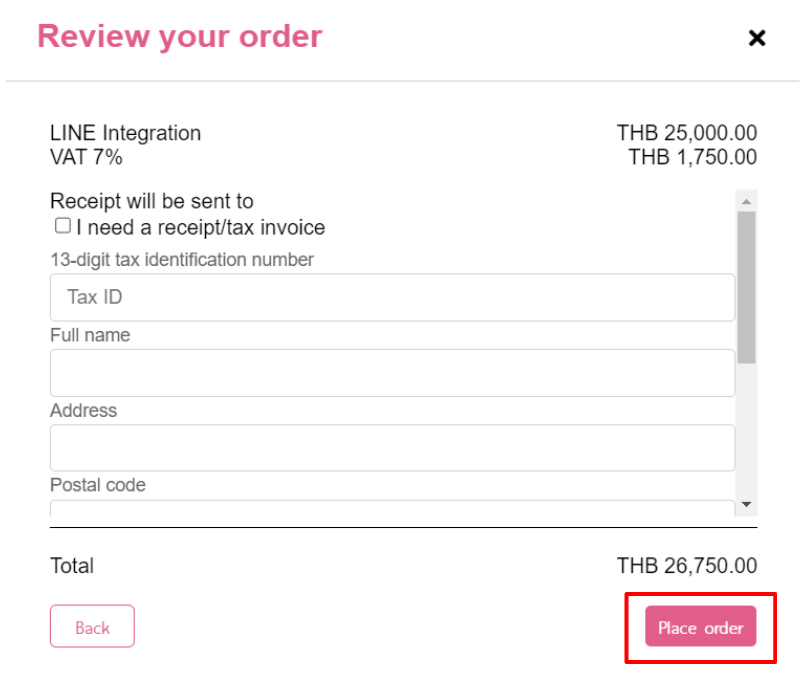 6. QR code will be appeared > please use your Mobile Banking App from any banks to scan this QR code to process the payment.

*The QR code can be used within 10 minutes. If you fail to pay within the specified time, please go back and do step 5 again.*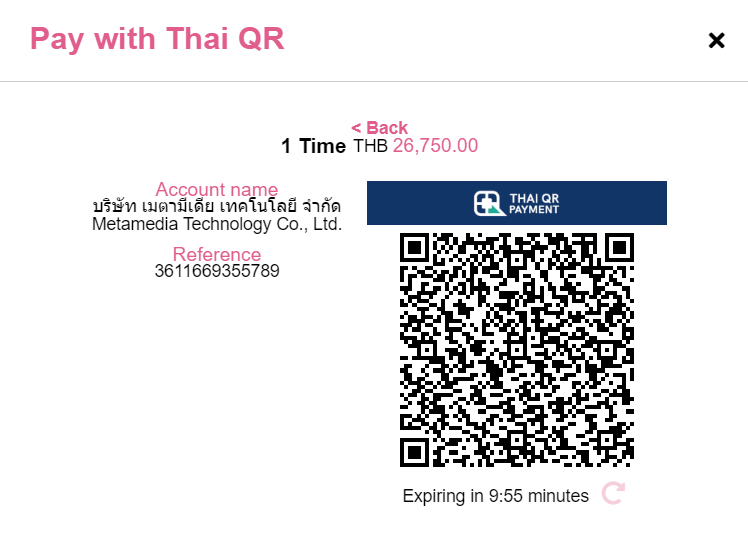 Once the payment has been completed, the system will notify you on the screen that the payment is completed. and will automatically adjust your package instantly
---
Tax invoice
If you need a receipt or tax invoice, please make a check mark in front of the message as in the blue box. The system will display a screen asking you to provide additional information in order to receive a tax invoice via email.
Note: Receipts and tax invoices will be sent via email, please double check the validity of your email.
Put a check mark on "require receipt/tax invoice".
Complete additional information and make sure your information is correct before taking the next step.
Click "Place order"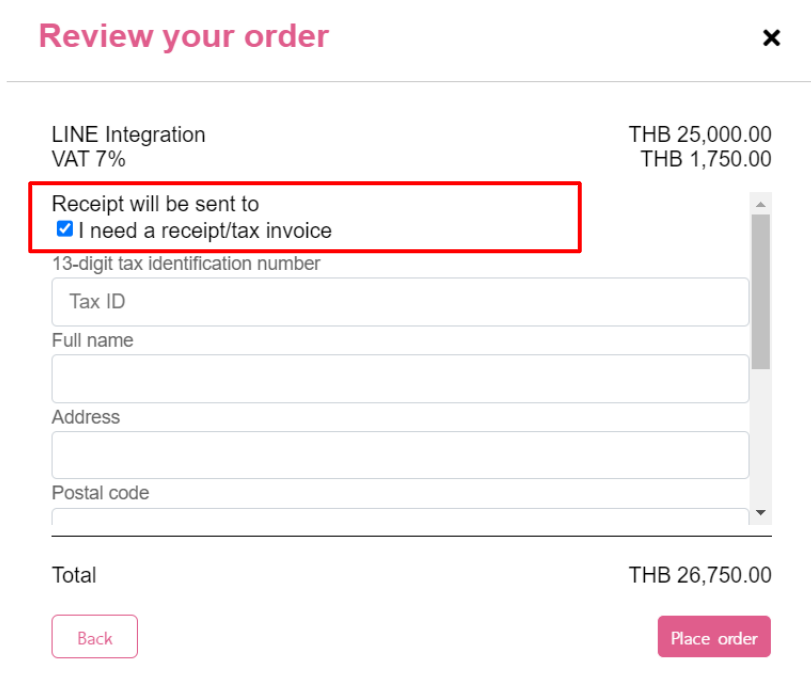 Note: If you want to deduct 3% withholding tax, put a check mark in the green box. After that, submit a tax deduction certificate to Loga by mail. Loga will contact you back shortly.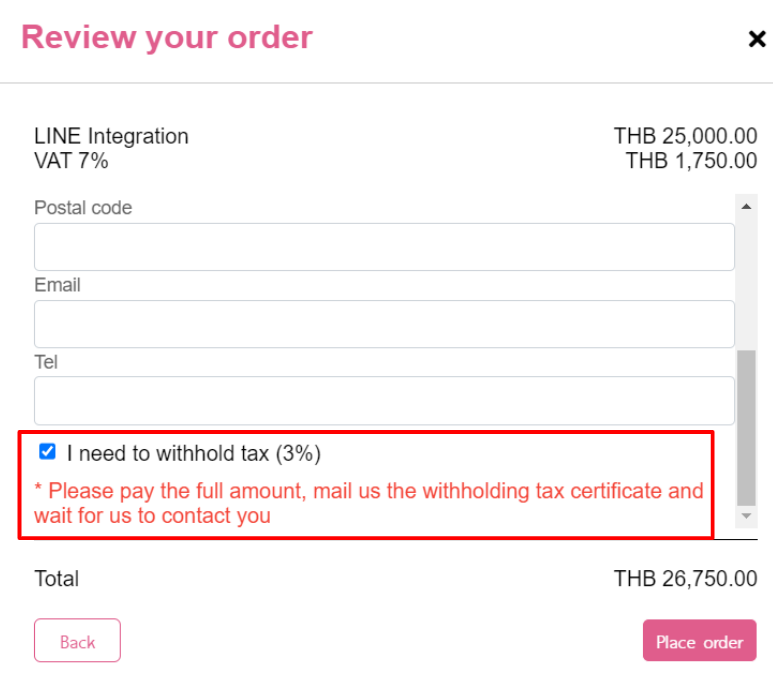 After that, continue with the normal steps. Once the process is complete, a receipt/tax invoice will be sent to your email.
Your payment has been successfully completed. Hope you enjoy using the Loga service.
If you have further questions, please feel free to contact us.